Back to Store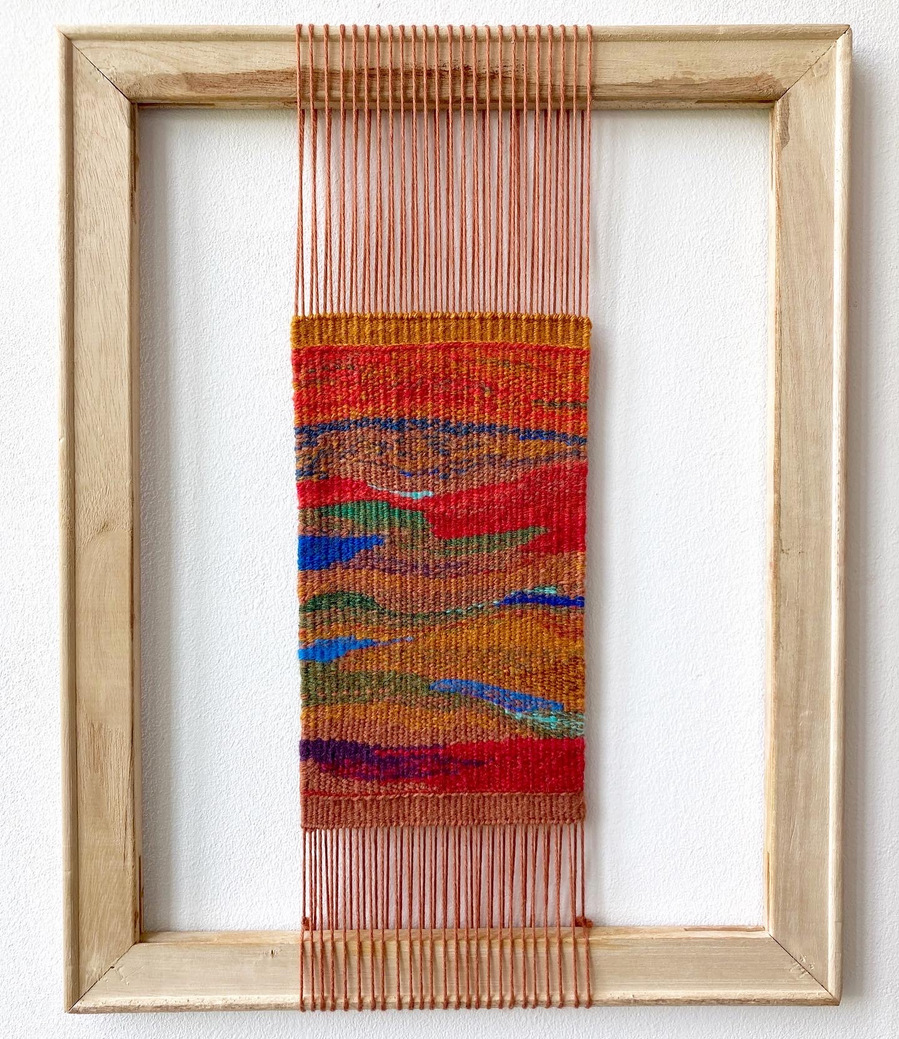 Intro to Tapestry Weaving / Weave a Mini Landscape - CASS Art (Edinburgh) / Selected Tuesdays, 10.30am - 2.30pm
£65.00 GBP
In this 4 hour workshop, students will learn the basics of tapestry weaving using a frame loom and a selection of colourful wools and yarns to weave their own mini landscape. We will learn how to warp up a loom and cover the foundational techniques in developing, finishing and cutting a handwoven tapestry.
This course welcomes beginners, or those with some experience in drawing and painting - basically anyone curious about trying their hand at weaving in a fun and friendly environment, and uncovering the medium's creative potential!
Ages: 18+
Materials provided, including a 10% discount at CASS Art on the day.
Location: CASS Art Edinburgh

77 GEORGE STREET, EDINBURGH EH2 3ES
Tuesdays 10.30am - 2.30pm
£65, including materials, snacks & the option to purchase a basic weaving kit.
For more information about the workshops, including concessions, please email anuschka.barlas@gmail.com